4 Reasons To Refinance Your Home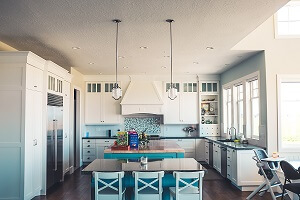 When you first decide to put your foot on the property ladder and make your home ownership dreams a reality, it can seem like a daunting and complicated process. You start researching ways to make it all happen, use mortgage and new home calculators, and talk to experts to get the home loan tools such as best interest rates. Eventually, your new home purchase is made, all before you move in and enjoy being the owner of a brand new home. It's a magical feeling that just can't be matched by leasing or renting.
However, as the property market is ever-changing, the best interest rates or mortgage rates at the time for your financial situation and background may not be all that beneficial as time goes by. Therefore, several thousand people, on a yearly basis, look into refinancing their properties. However, there is a host of reasons why one might consider refinancing. So, if you're looking into refinancing and you want to know if it's the best decision to make, here are five reasons why people are doing it.
You can shorten your loan term
Often when you get a mortgage, you do so over a 30-year period. While this is beneficial for repayment costs, you might find yourself in a better position to be able to shorten that term and save money on interest in the process. Now is an excellent time to consider refinancing your home loan, as interest rates are at an all-time low. As such, the increase in payments may be less than you think.
You might be able to get a lower interest rate
As interest rates are continuing to drop, your current interest rate might not be the best your bank has to offer. By refinancing your home to a lower interest rate, you're more than likely able to save thousands of dollars over the period of your loan. Just remember to take into account the documentation fees associated with refinancing to ensure it's a beneficial move for you and your family.
You can free up some cash
If you're looking to invest in a second property, renovate your home, or make a significant cash withdrawal, refinancing your property might be a good option. By doing so, you're able to free up equity to do with as you please.
You can change your interest rate structure
If you currently have an adjustable-rate mortgage, it might be in your best interest to switch to a fixed-rate loan. While interest rates are low, there is no guarantee that they will stay this way forever. As such, you're putting yourself at risk of seeing a significant increase in loan repayment costs should those interest levels rise. By fixing your interest rate, you can benefit from the same repayment for a set period.
Patriot Mortgage Company has been providing new and existing homeowners with mortgage products and services for over 20 years. With 25 years of experience in the industry, our family owned company, servicing Massachusetts and New Hampshire, is proud to offer mortgage services with a difference. We offer quality customer service, help with refinancing, excellent programs, rates, and assistance for new or seasoned buyers. Look no further than Patriot Mortgage Company Inc to help your purchasing process go as smoothly as possible.